Butternut Squash Flan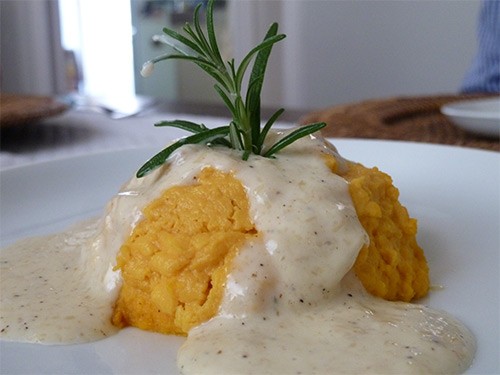 Ingredients
Ingredients for 8 servings
800gms butternut squash
1/2 litre cream
5 eggs
100gms Parmesan
a pinch of nutmeg
salt and pepper to season
For the sauce
1/2 litre cream
50ge leaves
rosemary
4/5 amaretti biscuits
Preparation
Roast the squash for about 90 minutes at 160 degrees.
Purée when cold: add cheese, nutmeg salt and pepper to taste.
Add cream, eggs and beat.
Pour into buttered ramekin moulds and cook in bain marie for 40 minutes at 160 °.
Did you know? 
Flan is found in recipes as far back as ancient Rome. It was during Roman times that domesticated chickens were first kept for laying eggs. The Romans, with eggs in surplus, and consulting the Greek's knowledge of the art of cooking, developed new recipes, one of which turned out to be a custardly concoction known as flan. It was orignally a savory dish (not sweet, but aromatic and pleasing to the palate). The Romans concocted many dishes that we might find interesting, such as eel flan. They also had a very nice sweet flan that was flavored with honey. Flan survived barbarian invasions (and perhaps pacified a barbarian or two). It surfaced as a generally sweet dish but still based on the old idea of mixing creme and eggs to form a custard.
Ideal accompaniment:
Wine selection with the Flan: red wine Barbaresco – Agricola Marrone.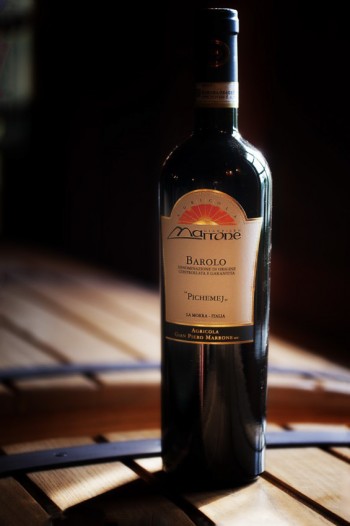 The original Flan in OSTERIA IL FRANTOIO
Via dei Baluardi51, 44121 Ferrara
tel. +39 0532761698